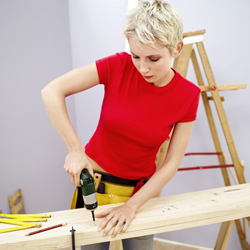 Instructions: All changes made to the outside of your home must be submitted to the Architectural Review Committee prior to starting the project.
The form that should be used may be found on the bottom of this page. Print the page and send to the L&A Committee via
[email protected]
(scan or a picture of the complete form and include in the email). You will be contacted once the ACC Committee approves or denies the request. 
Please remember that you may be very familiar with your project, but the Committee is not. Submissions should include as much detail as possible, including colors, materials, drawings, plans, pictures, dimensions and all other information that will assist in the approval process. Also, you must include a plot plan/survey or your Lot indicating the specific site of the project.
REVIEW PROCESS: As stipulated in the CC&R's, the Committee has up to 60 days from receipt of all required information to render a decision. The Committee may request additional information to help clarify the submission. After review, the Owner will be notified of the Committee's decision.
APPLICATION: The Application should include photos, drawings, brochures, plats, colors, dimensions and any other information that will assist the Committee in their decision. Property Owners must sign the application. Contractor's signatures for Property Owners will not be accepted without the Owner's signature attached as well. Projects are not permitted to begin until the Committee has approved the application.
Please note: the submission/application documents will not be returned to the Owners.
APPEAL: Owners may appeal the Committee's decision by requesting a hearing in writing via email to the L&A Committee via
[email protected]
.